Turn your dream into reality!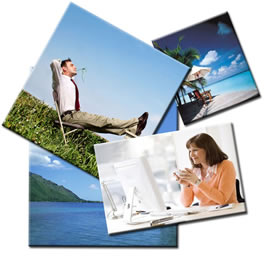 Flexible schedule. Full or Part Time. Travel opportunities.
If you dream of starting a business, we offer the tools, support and experience to help you achieve your dream. You will enjoy the benefits of entrepreneurship with the support of an established company of over 10 years, a recognized brand and an experienced team. Our privileged position, we rely on our experience, our performance and our relationships with all major wholesalers to provide tools that fit perfectly with our growing company.
We offer:
Flexibility to work full or part time with easy access via the Internet to our system "my agent portal" from you the leisure of your home.
The possibility of becoming an agent with experience through our training.
The greatest potential for revenue through exclusive contracts and privileged relations with wholesalers.
Advantage commissions.
Access to advanced technology and competitive tools.
A personalized support from our agency.
Full training and a dynamic team environment.
Opportunities to travel at reduced prices.
An integrated accounting system and easy to use
Join our team:
The enthusiasm and interpersonal skills are essential qualities of a counsellor or a travel consultant who succeeds. One of the most important is the ability to learn and use the systems at your disposal. It is crucial to understand that advisors rely fully on all aspects of marketing, training and technological systems that we offer.
Why choose to be outside agent?
If you dream of starting a business, Voyage Hone offers an integrated computer system and fully customized in your name (website 100% transactional). We offer support and experience to help you achieve your dream. You will enjoy the benefits of entrepreneurship with the support of a growing company, a recognized brand and an experienced management team. Thanks to our position, we are able rely on our experience, our past performance and our relationships with all major suppliers.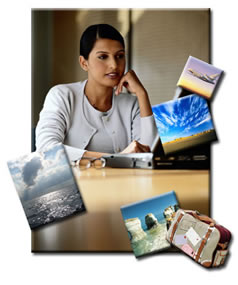 We offer:
Flexibility to work full or part time with easy access to "voyagesendirect.com" Internet, from home.
The greatest potential for revenue through exclusive contracts and special relationship our suppliers.
Access to proven systems and advanced technology through our CRM module research cruise, and much more.
Comprehensive training, ongoing support and a dynamic environment.
Opportunities to travel at reduced prices.
And much more ...
Experience WEB:
With an interface providing direct access to the systems we offer, our website and our agent portal are competitive tools .. More than 200,000 people are members of our Travel Club Newsletter. The agent has a personalized and transactional ($) website, bonded directly to the website of the agency. This address can be found on their business card and reservations can be made directly on the page of the agent.
For example: www.voyagesendirect.com / your name
The module "MY AGENT PORTAL"
All your tools under the same roof!
We provide a personalized web access you can combine all the features and all the information needed to work in the wonderful world of travel:
A list of your customers
Your mailbox
Your calendar
Your list of contacts
Hundreds of useful links
Your various search engines
Your invoices and payments due and receivable
Your online billing system connected directly to the agency (remote)
In a way, the nerve center of YOUR business, easy to use!
The loyalty of your customers:
Voyage Hone has two important goals: to attract new customers and satisfy our loyal customers. These marketing programs enable Voyage Hone to maintain its position of leadership while promoting steady growth for our external agents, through our strategy of "permissive marketing."
Your database: THE CRM (customer relationship management)
Membership is free, and members have full control of their personal preferences regarding travel destinations, their favorite activities and many other aspects. The Travel Club Newsletter practice permission marketing, which means that members will decide whether the information corresponding to their preferences by email. Ensuring that customers receive only the information that interests them, the Travel Club Newsletter retains more than 98% of membership.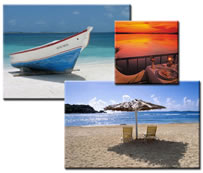 Travel Bulletins:
Many of our members choose Travel Club Newsletter to receive information via email. Since they correspond to the personal preferences of the customer, these bi-monthly newsletters are welcome and read carefully. The newsletters are fully interactive and addressed personally to the client by his or her advisor trip advisor. It is what we call, "the customer loyalty."
There are 5 types of newsletters; South Packages, European Packages, European Flights, Cruises and Last Minute.
Discover the "strength of a network":
Program CRM
Managing contacts
Marketing on voluntary based using the preferences of customers
Complies with Canadian regulations for anti-spam email marketing.
Cruise Reservation System:
More than 10,000 cruises with daily updates of prices and routes through a direct interface with systems of cruise lines
Booking Engine resorts and vacation packages
Booking Engine Air
Program Groups:
Circuits accompanied
Places guarantees for several departure dates
Packages air / cruise / hotel
Custom Website:
Site customized for each advisor travel
www.voyagesendirect.com/ "your name"
Online Booking System vacation packages
Access, using a unique code.
Email Account:
Address business email "your name" @ voyagesendirect.com
Accessible from any Internet connection
Business Management:
Comprehensive Reports on sales, marketing, contacts
customers and various other elements of decisions supporting the management of the agency
Productivity in terms of sales including profitability reports
Trends in reservations and sales forecasts by supplier, month, destination, etc..
The cruise booking system, an indispensable tool: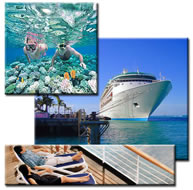 The cruise industry continues to show unprecedented growth. Since 1980, the cruise sales grew at an annual rate of 8.4%, almost twice the rate of tourism in general. The cruise booking system we use is simply the best in the industry.
We put together all aspects of managing your research cruise at your fingertips. With the cruise booking system, you have full control of your bookings and your research. The cruise reservation system is powerful and sophisticated, but not at all complicated to use.
If you've mastered the basics of computers, you can work from anywhere in the world with Internet access easy and secure with our bilingual cruise search engine.
Some interesting points
More than two decades of spectacular growth - the average is 8.4% per year - have made the cruise industry a superstar on the stage of leisure travel.
The holidays are "hot", which attract a wide clientele with lifestyles and varied interests.
According to market research 2006 CLIA (Cruise Line International Association), nearly 70 million North Americans said they would like to cruise in the next five years,
in the next few year, 31 million said it would probably take a cruise during the next three years.
The cruise industry have some of the best satisfaction rate among all types of leisure travel. Nine out of ten people took a cruise say they will take another cruise. Each year, 40-45% of the total pool of cruise passengers are in their first experience.
Travel agents and cruise industry has developed close ties over the years, nearly 90% of cruises are booked through travel agents. Last year, cruise lines have paid more than one billion dollars in commissions to travel agencies across North America.
Find the right people is an important success factor for a company, and we are no exception to this rule. The formation of a sales team composed of people with a passion for travel and always eager to learn is one of the cornerstones of our business.
As agencies promoting the renewal, we are committed to providing training to our staff. Our team of professional trainers work closely and regularly with our partners, and our advisors to help them develop their skills and knowledge. Our travel advisors are also encouraged to take a full course on the industry and products to offer various programs that allow them to obtain professional certification.
Providing training and support to all outside agents.
We offer many tools that allow you to succeed in the world of travel
Training for those wishing to start in the field
Conferencing and tutorials on the Internet, "webinar"
Industry
Congress and Trade Fair Industry
Training on the products of various companies
Éducotours and Famtrips,
Product Launches
Continuing education offered by local representatives of cruise lines
Agencies
Continued support to the agent
System "voyagesendirect.com" related to the agency.
Learning assistance
Join our team
The advisors have a wide range of professional backgrounds and diverse experiences which contributes to the agency. The enthusiasm and interpersonal skills are essential qualities of a counsellor to succeed. One of the most important aspects is the ability to learn and use the systems available to our members.
Skills
Enthusiasm for the sale of travel
Dedication to customer service
Focus on sales and marketing
Commitment to continuous learning
Procedures
Be assured that the Voyage Hone team will meet your expectations, we will:
Guide through a brief journey of discovery
Interview with one of our agents.
Demonstration of our systems.
Overview of resources, systems and training programs that we offer.
Apply now. An adviser awaits your information and will contact you shortly.